A Photographer in Northern Virginia
Elizabeth Reagan (Photography, B.S., Ithaca College, 2005) is a photographer based out of the Washington, D.C. metro area who specializes in portrait work. Elizabeth is also a mother of two children, workout enthusiast, and an avid reader. She loves working with her clients from all walks of life because they are what make each photo shoot unique and special! Whether you are looking for timeless portraits of your children and family or a new headshot to freshen up your online presence, she's ready to help deliver your vision.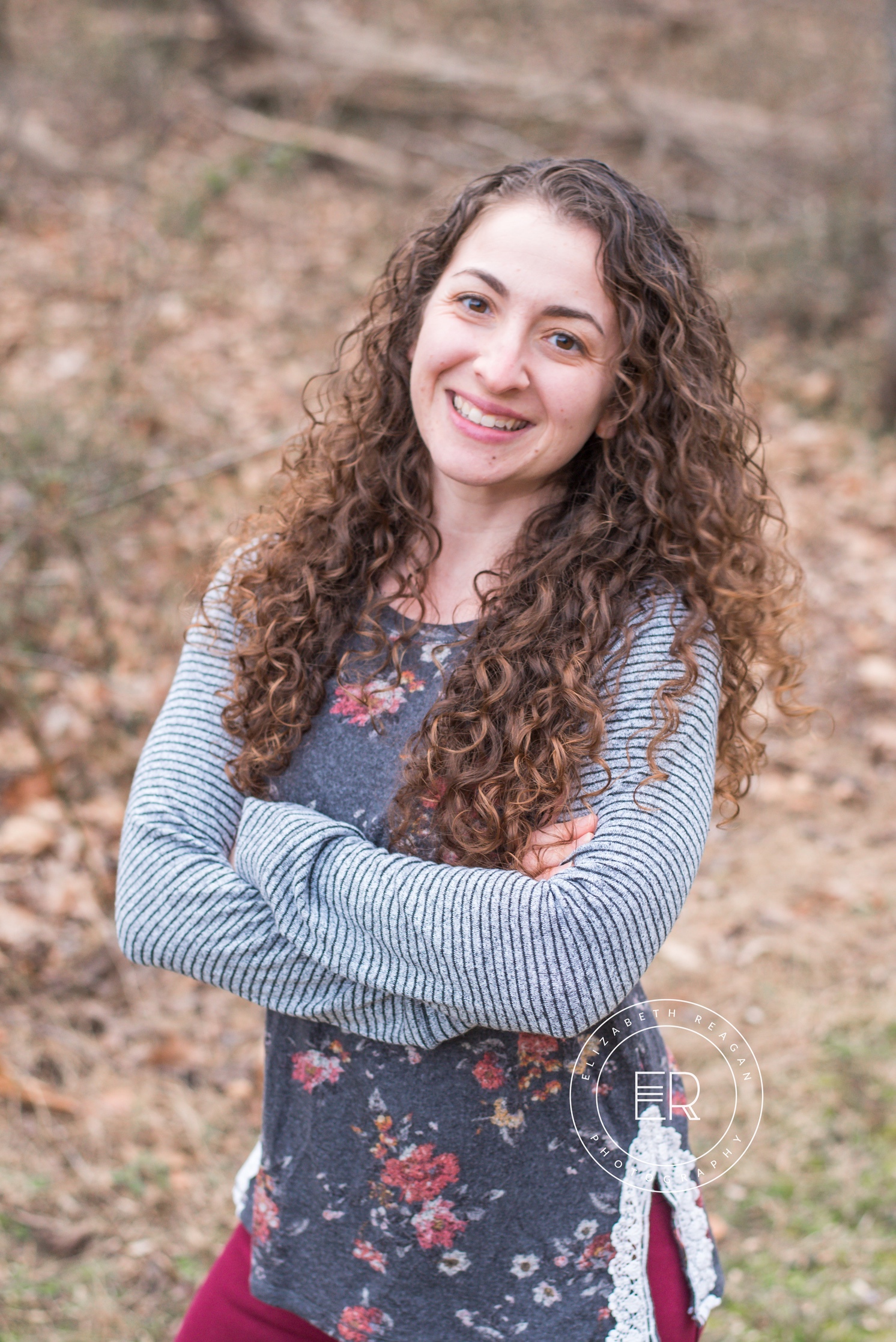 Elizabeth did an amazing job with our family photos! We have 4 children, ranging in age from 8 years old down to just turned one. So you can imagine how (not!) cooperative they all were… But she was somehow able to capture us all looking happy and relaxed and towards the camera! And when the littles weren't in the mood to look at the camera, she went with it and made it an intentional pose where we looked at each other. Elizabeth also paid attention to our spacing and made sure to close any awkward gaps between us and arranged us so that our clothing patterns and colors didn't clash. She was patient and professional and found great backgrounds and lighting. I could not be happier with her work!
Can't wait to see our pictures!!! Elizabeth was extremely professional and patient with our huge family. Even at times when our kids weren't cooperative, she knew how to get their attention or go with their pace. She made sure we got all the shots we wanted and we never felt rushed!!
Elizabeth took pictures of my family and she did an amazing job. First of all, she was incredibly flexible with our scheduling the pictures (I had to reschedule twice) and she had such calmness when taking our pictures even though our son (9 month old) was not in the mood to smile 🙂 despite his mood, she was able to get some great pictures that made it look like he was smiling! I didn't see him smile once yet she got pictures with him smiling! She is a very talented photographer with an eye for lighting, setting, and placement. I'd highly recommend Elizabeth for your family's pictures. You will not be disappointed!
We had an excellent session with Elizabeth Reagan Photography! Ms. Reagan was professional, warm, and creative. She made my camera-shy children laugh and captured some of the best family photos we have had in years. Highly recommend!